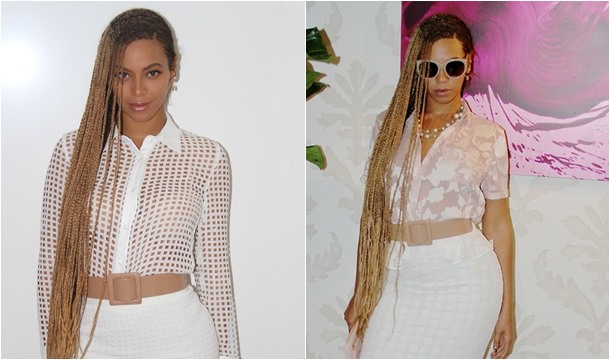 I swear this lady just knows how to wear sexy – credit her stylist, her inspiration or whoever, Beyonce always wears the perfect outfit to fit her curvaceous figure.
Queen B revealed the below photos as a part of her "my life" series, which sees her rocking braids, see-through blouses and pencil skirts accessorized with a beige cinching belt…yes she recycled the belt. The final photo finds her extra casual in a worded sweater.
Do you like her style?