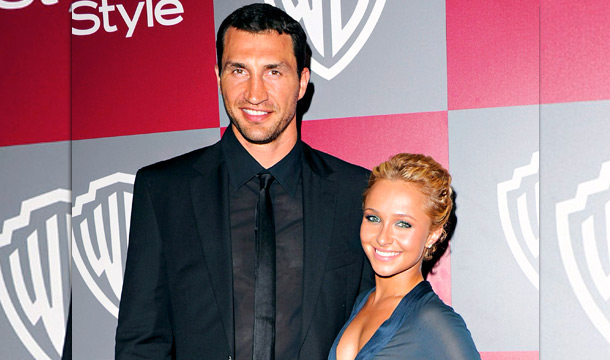 Actress Hayden Panettiere, 24, is expecting her first child with boxer fiance Wladimir Klitschko, 38.
"Hayden is totally pregnant!" an insider tells Us Weekly.
On and off since meeting at a book party in 2009, the Heroes alum and her 6-foot-6 boxer beau dated for two years before splitting in 2011. By the spring of 2013, however, they were back together and ready to spend the rest of their lives with each other.
At least the baby will grow up to be tough!