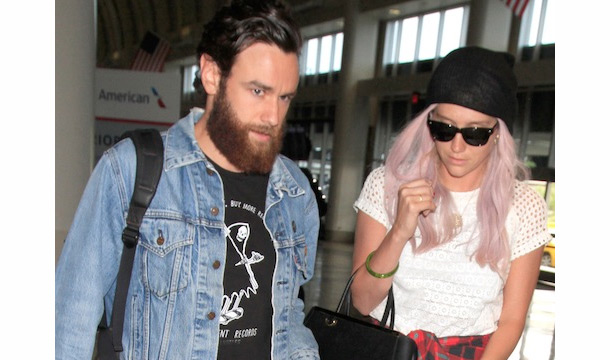 Ke$ha's has been creeping with bearded mystery man around Santa Monica, Calif. but know one new who this dude was until now.
"His name is Bradford Ashenfelter," a Kesha insider exclusively tells Life & Style in the new issue, on stands now. "Brad for short. He goes everywhere Kesha goes. They are very attached at the hip," the source adds about Brad, who moved from New Jersey to L.A.
There you have it! Now we can all go back to our regular lives so Ke$ha can continue to get her freak on!