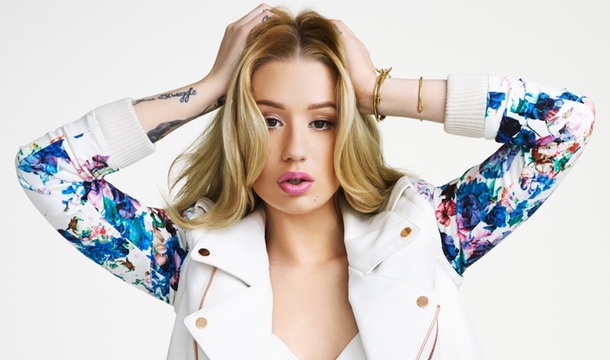 Most onlookers thought Iggy Azalea was going to be another copy-carbon female rapper, coming in the game to floss her curvaceous figure and sexiness.
Well bump that….literally! People are digging her music.
The Aussie Beauty scored her first Billboard Hot 100 No. 1 single this week with "Fancy," a cut from her debut album, The New Classic.
And this is what she had to say to the haters and non-believers:
"Well I'm very pleased, last year seemed impossible to convince anyone in the music business I could break into the top 100. Haha. So let this serve as proof anything is possible & I hope we see more female rappers new and established in the charts. Dope stuff, thanks!"
We hope you're paying attention kids!
Also, Iggy's album received a major boost in sales thanks to fresh exposure, including the rising hit with Ariana Grande titled "Problem."
According to sales figures released Tuesday, Azalea's New Classic jumped 44 percent in sales over the last week.
#iAMwinning