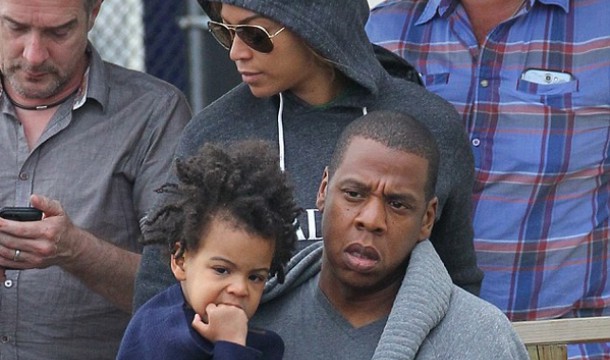 There is a place for opinions and there is also a time to mind your gott damn business…and this one goes to the latter.
A woman has launched an insane petition on Change.org dubbed "Comb her hair," which slams superstar couple Jay Z and Beyonce for not combing Blue Ivy's hair after the couple was snapped leaving the Hamptons last weekend.
In the petition, which almost has 1900 signers when we last checked, the person writes:
As a woman who understands the importance of hair care. It's disturbing to watch a child suffering from the lack of hair moisture. The parents of Blue Ivy. Sean Carter A.K.A Jay-Z and Beyoncé has failed at numerous attempts of doing Blue Ivy Hair. This matter has escalated to the child developing matted dreads and lint balls. Please let's get the word out to properly care for Blue Ivy hair.
I get it, we all saw the photos; we all have our personal opinions on the matter, but this is taking things way too far. How would you like it if someone told you how to raise your kid(s)?
It's not about the millions Jay and Bey have, it's their CHOICE as parents to have their daughter look or dress the way they want, even if we DISLIKE it. Plus we don't know these people personality to make judgements about them depriving their child.
This is one of those Kevin Hart moments when you have to say: "My mom told me to tell you! To mind your damn motherf*cking business…"
#iAMreal