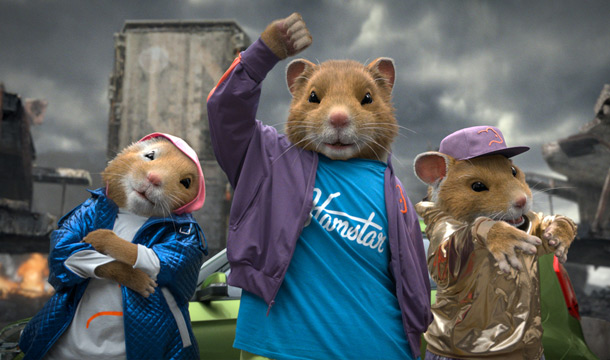 If you think the government isn't watching then you may end up like this idiot.
A former backup dancer for Madonna, Chris Brown and Kelly Rowland has been charged with disability fraud in California after he was caught working.
Leroy Barnes reportedly collected over $51,000 in worker's compensation benefits in 2010 and 2011 after suffering injuries when a piece of ceiling fell on him.
Claiming he couldn't work, the 27-year-old took employment as a hamster in a Kia commercial, and he also danced for Madonna, Brown and Rowland.
Barnes is currently free on bail.
Let this be a lesson… don't take any high visibility jobs if you're going to cheat the system.
Dancing hamster arrested on insurance fraud charges http://t.co/XhLbYdmzRq pic.twitter.com/sqZgagatFz

— CA Dept of Insurance (@CDInews) June 4, 2014