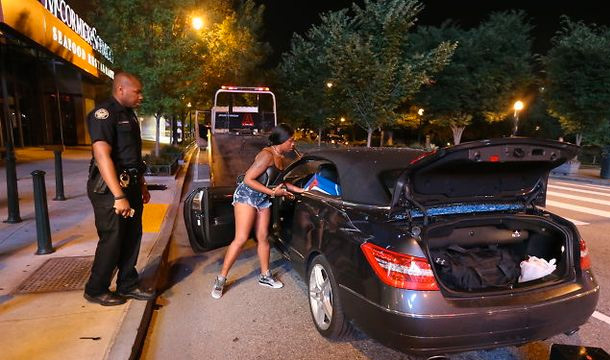 An Atlanta motorist was arrested after crashing his vehicle in CNN's headquarter.
According to AJC, the driver's Mercedes-Benz convertible crashed through the glass facade on the Marietta Street side of the building shortly after 4 a.m.
The man was arrested, and get this, he was in possession of marijuana, and he admitted to the cops that he smoked earlier.
According to the authorities, Gerlmy Javon Todd, 22, of Gainesville, Fla., was charged with DUI, reckless driving and possession of marijuana. He has an extensive record in Florida, mostly drug-related offenses, records show.