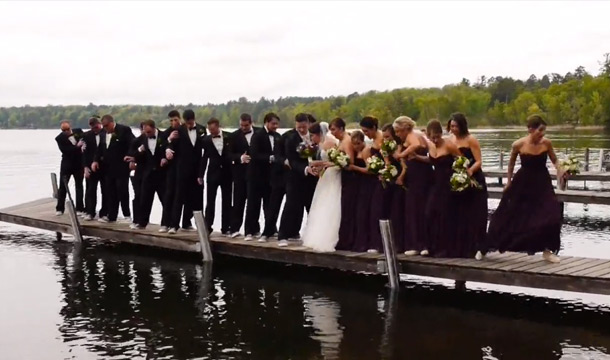 This may be a lesson for something not to do at a wedding.
In the below hilarious video, a wedding party is seen taking pictures on an old boardwalk before it gives way sending them into the lake.
Shouts to the people all the way to the right, who were able to skip the dip… Not so much for the bride and groom.
That must have been a horrible situation…that's one of those ruin your day moments.
#iAMlmao