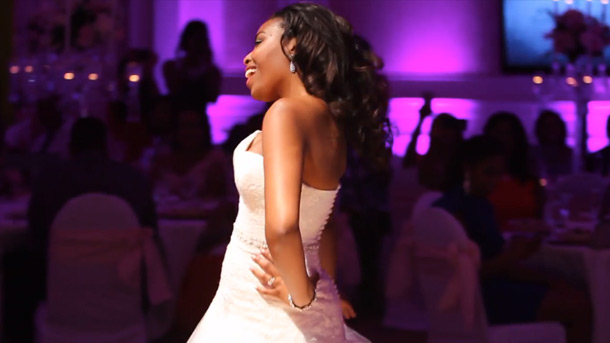 Now this is love!
During a recent wedding, a bride decided to welcome her new husband by serenading the happy groom with a lip synching version of Beyonce's hit "Love On Top."
With support from the grooms men and attending guest, the beautiful bride danced and sung affectionately for her new life partner.
Beautiful!
Take notes if your heading down this road iAMfam.