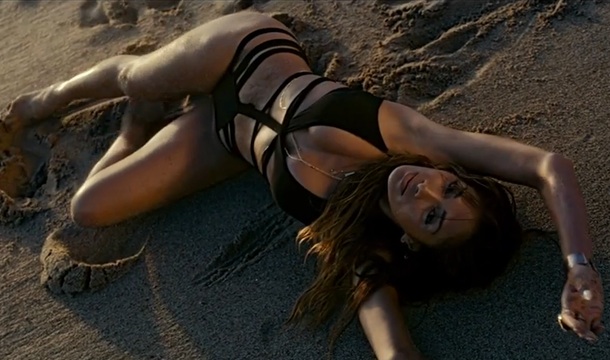 Maybe it's those pum pum shorts, swimsuits or that to die for smile, but this music video made me like this record a bit more.
Pop starlet and former Pussycat Dolls member Nicole Scherzinger reveals the visuals for her brand new single "Your Love".
In the clip, the gorgeous singer entices the camera with her sexy figure and smile in various beach garments, making for a beautiful attraction.