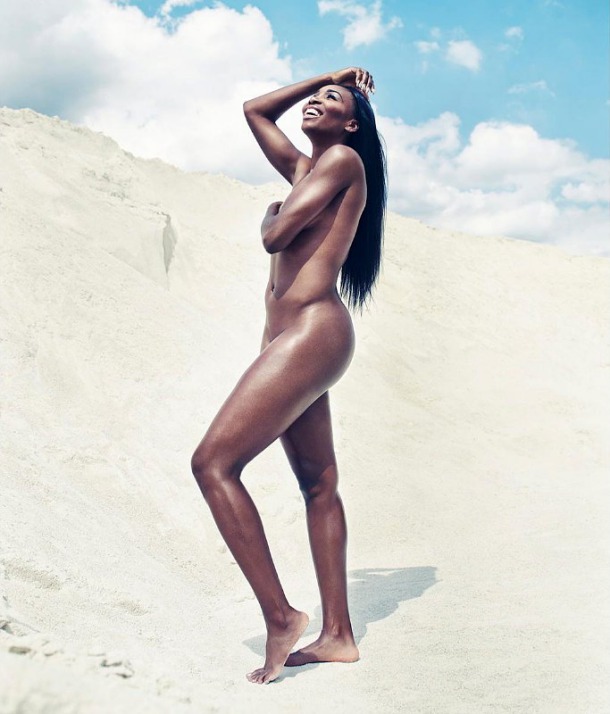 Most people would probably want to see Serena Williams naked, but sister Venus is not a bad consolation prize.
The tennis star is captured in the nude on the cover of this year's Body Issue of ESPN magazine – Venus is seen smiling with her left hand covering her boobies and the right hand on her head while looking up to the sky.
In the issue, Venus opens up about her battle with Sjogren's syndrome, an autoimmune disorder:
"At my worst point, I wasn't able to play tennis at all. Just the whole quality of my life was compromised. You are so tired it hurts. You have to accept that you're never going to be 100 percent."
Venus was sidelined by the illness for over 6 months in 2011-2012 and she says it was hard making her way back.
"Because of Sjogren's syndrome, I have to be careful. If I train too hard, then I won't be able to do anything the next day."

"There would be times when I'd park my car at home and I fell asleep behind the wheel because I was so tired," she continues, "It's a balance between pushing myself as much as I can and being reasonable about what I can achieve and what my body will tolerate."
Extremely tastily done shot!
Serena Williams graced the body issue back in 2009.