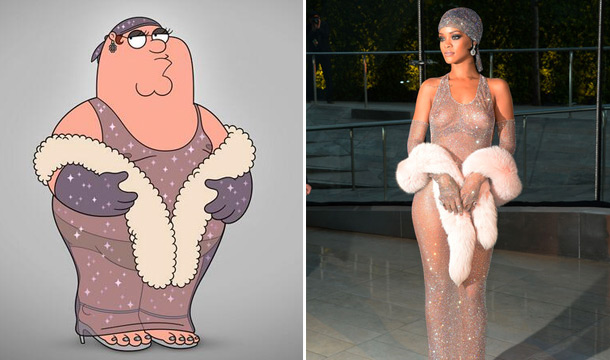 Family Guy pays tribute to Rihanna's dress from the recent 2014 CFDA awards at New York's Lincoln Center by donning Peter in the see-through silver sheer number.
Designed by Adam Selma, the outfit has been the talk of the town for the last few days, and adding a little humor is always great.
That awkward moment when you and your bestie are wearing the same thing. #OneOfUsNeedsToChange @Rihanna #FamilyGuy
Ha!
Who do you like better?