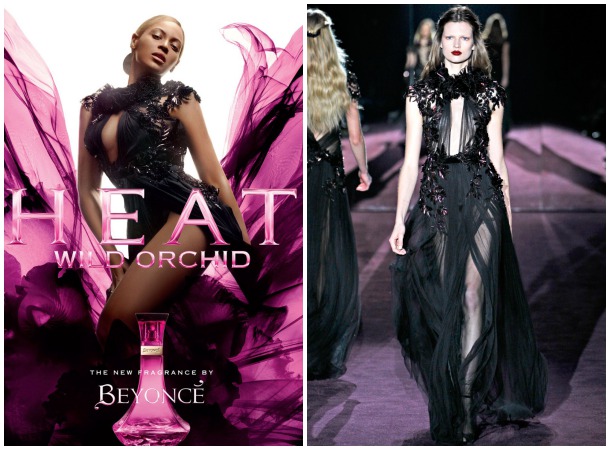 With her "ON THE RUN" tour going strong, Beyoncé announces her new fragrance, Heat Wild Orchid. Like her latest album, this is the 5th fragrance from the "XO" singer. The official press release describes the scent as "an enticing, mouth-watering fragrance that emits a fierce, feminine energy."
This campaign has Beyoncé in a seductive Fall'12 dress by Gucci and lightly applied makeup to capture her natural beauty. The wild orchids and chiffon add quite a sensual romance to the pop stars's sexuality and femininity.
Heat Wild Orchid will arrive in stores this August (2014).