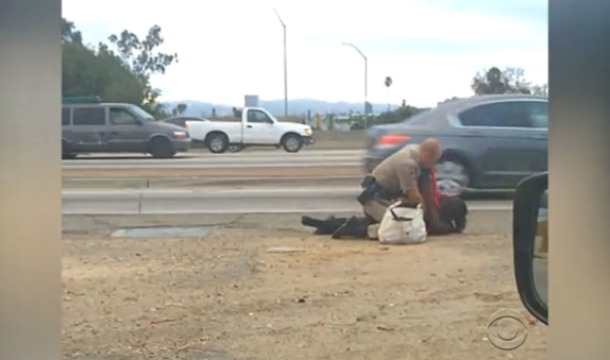 This is not cool on so many levels!
A California cop was captured punching a woman in the face repeatedly (over 11 times) while she was on the ground. In the below footage, as the woman, who was allegedly drunk, hits the ground, she doesn't seem to be resisting arrest, but they cop pummeled her anyway (even if she resisted, that type of beating wasn't necessary).
Word is the California Highway Patrol is looking into the incident… but we know how far this is going!