Lately we've been keeping up with the lovely Chrissy Teigen, wife of John Legend. Teigen can be spotted in some of the hottest looks off the runway or off the racks. We've yet to see her in a FRUMPY state. Nothing bad to gossip about her. . .yet. LOL.
Let's take a look at some of Chrissy's choices out and about.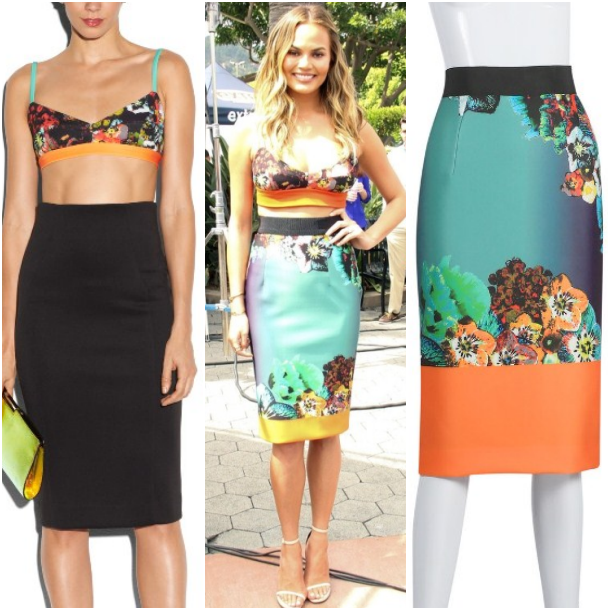 Chrissy is wearing all Milly in this look on the set of EXTRA. As you can see, the pencil skirt was hemmed to her height, which gave her some leg space and the illusion of height. Both the skirt and top were a great pair!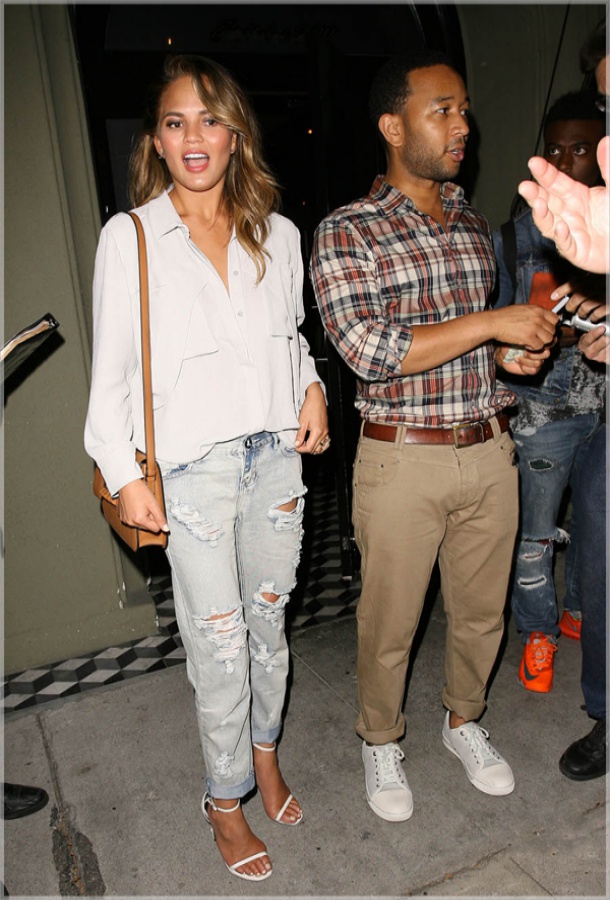 Chrissy steps out with her hubby John Legend for dinner out in LA. This simple cream blouse can be purchased just about anywhere from Bergdorf Goodman's to Banana Republic (of course there's a variation.) I'd definitely recommend to get a great pair of boyfriend jeans like Teigen's from J.Crew or a quick DIY. (TOTAL FANS OF DIY's)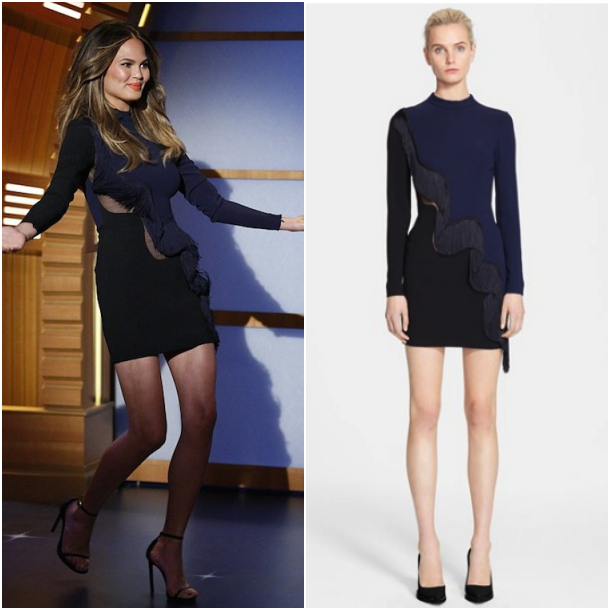 Chrissy showed up to LATE NIGHT with Seth Myers in this Fringed Stretch Cady Dress by Stella McCartney. The dress does her justice; Its flirty, sexy, and whimsical all at once. GREAT CHOICE!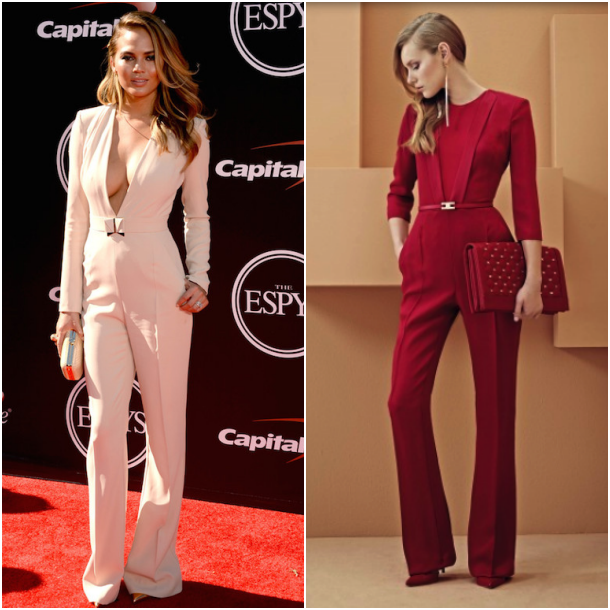 At the ESPY Awards, Chrissy pumps in an Elisabetta Franchi jumpsuit that came across a bit too long for her. Maybe a platformed shoe or a tailor would have done this justice. Even a preference in the red! She still looks good I'll say.
Tell us what you think with your comments below!