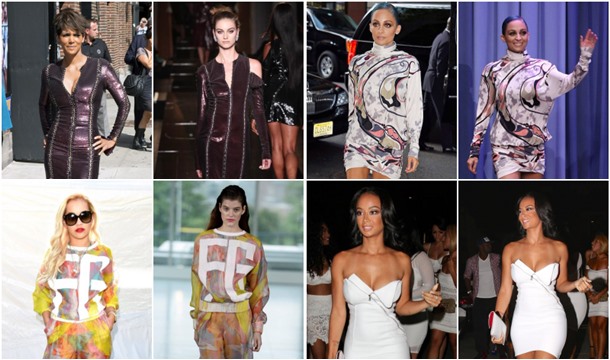 This week was filled with fashionable FUNKY looks and disastrous FRUMPY styles. Lets take a look at this week's Fashion Friday Recap of Fashion or Frumpy.
Halle Berry hits the David Letterman Show in Atelier Versace Fall 2013 Couture Metallic Dress. This look could've stayed on the runway. This look is very "motor cycle gang" meets "vampire slayer." Sorry Halle, but even "Beau-Line" from your CATWOMAN movie can't fix this. FRUMPY! (We love you though.)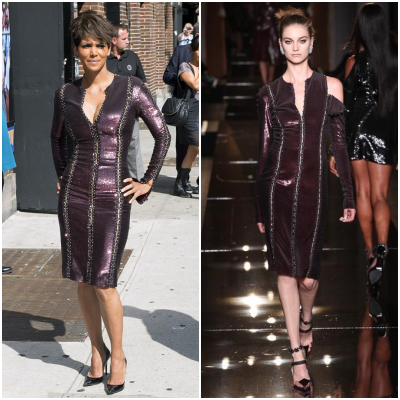 Hot girl this week, Rita Ora attends the Wireless Festival in Fyodor Golan Spring 2014 Sweater and Palazzo Pants. This look is very sporty in a more luxe tone. It would be perfect if she placed those blond locks of hair in a hi and messy bun. Its a good look for her though. FUNKY!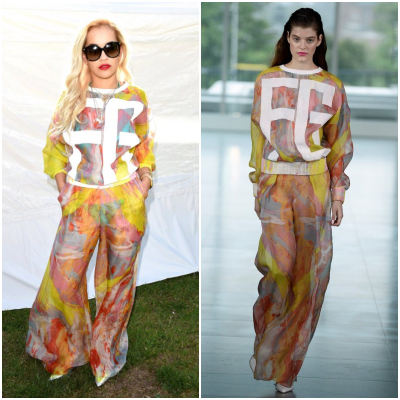 With her new show on its way, Nicole Richie rocks Emilio Pucci at Jimmy Fallon's Show. A swirled print like this can go south really fast, but Nicole knew what she was doing. Its all in the blue hair for me. This look is chic. FUNKY!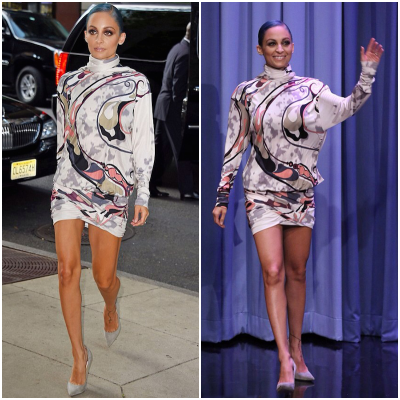 Basketball Wives L.A.'s Draya Michele rocks a Valencia Atelier white strapless zip dress to a Hollywood party. The dress is not bad at all but I can't help to think of Miss USA Kenya Moore LOL! Its just not enough for some reason. Maybe the turn-off is the flap over her boob. Draya can dress and has some style, just not this time around. FRUMPY!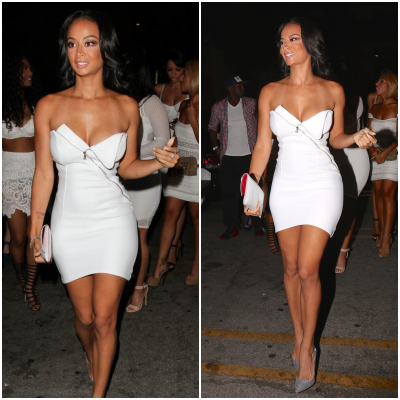 What are your thoughts? Join in with the Funky or Frumpy looks you've seen so far and leave a comment below!