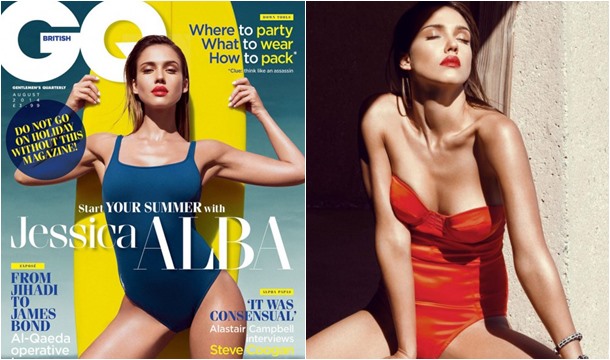 Although it seems she's been on a hiatus from the big screen, actress Jessica Alba heats it up for the August 2014 issue of British GQ. We've definitely missed the curves of this Hollywood starlet!
Facing her insecurities, Jessica says, "I have to enhance what I like about my body and my stomach is good. My legs I'm not as excited about all the time, but I wouldn't cover up my stomach. That's what women do. Enhance what we've got."
We haven't heard booms from "The Fantastic Four" actress, but we can't wait to see what's in store for her. Hopefully something soon!