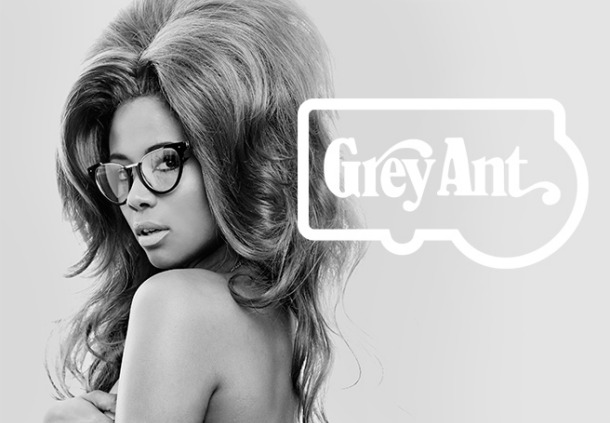 Singer Kelis gives us optical opulence in a 60's glamour campaign for Grey Ant. She kills it with a signature decade beehive of hair, effortless makeup, and Grey Ant shades, of course.
In a recent interview with ELLE Magazine, the "Bossy" singer discusses her campaign with Grey Ant, her culinary talent, and her evolving fashion sense. Here's some excerpts from the interview:
On Getting Involved in this campaign: One of my best friends works for Grey Ant, so when she called me, it was basically a no-brainer. You don't say no to your dearest friend. But I'm so glad I got involved, because when I got to the photo shoot, I saw what they had planned: these incredible wigs, this totally '60s makeup. It was really cool.

On Turning Her Tour Bus Into A Food Truck: I try to make time to cook when I'm on tour whenever I can. It's a really balancing thing, especially when you're traveling a lot. If I know I have a few days in one location, I'll make sure I'm somewhere with a kitchen so I can cook myself. And I do cook on the tour bus, sometimes.

On Personal Style Being Less Retro: Oh, it's way more subdued, especially with the makeup. I don't really use a lot on my face. Sometimes my skin gets a little dry, but unless I'm performing, I keep it really natural. So to get all 'Mad Men' for the ads was fun… and I kept the wigs. They're coming on tour!
Read more on Elle.com.