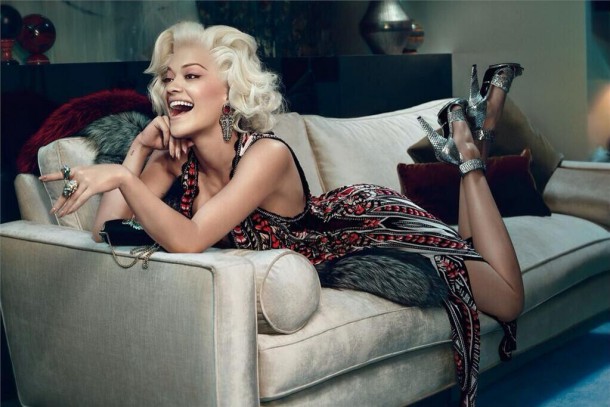 Singer Rita Ora gives her best impression of Marilyn Monroe for Italian brand Roberto Cavalli. Her platinum blonde curls, soft skin, and sensual poses makes us want to hear Rita say, "Happy Birthday Mister President."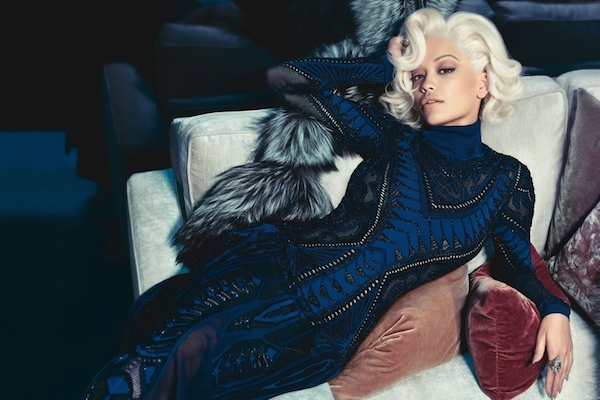 Photographer Francesco Carrozzini and director Eva Cavalli worked on  the images shot on location in New York at Pier 59 Studios.
The campaign marks Rita's fifth fashion collaboration thus far, snagging campaigns with Madonna's Material Girl, Adidas, Rimmel London, and DKNY. Looks like this Roc Nation princess is adamant about keeping her pockets full. 
See Rita in action in the Roberto Cavalli Fall 2014 video below, plus hit next to view more photos.