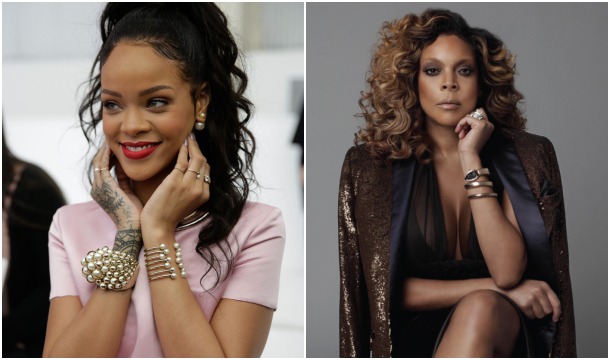 During a recent showing of the Wendy Williams Show, she had some not so nice things to say about superstar Rihanna.
While discussing Chris Brown and Drake's recent sighting in the studio together, the Talk Show host turned the table on Rihanna, labeling her a hit it and quit it chick.
"I don't think anybody but Chris has been serious about Rihanna," says Wendy in the below clip (Around 12:00), adding, "Rihanna is like, you hit the skins and scram."
Insisting that Rihanna puts it out there, Wendy adds that "Rihanna is not girlfriend material," before going for the low blow with, "She's hot, she's sexy, you do her, then you take your penicillin."
Cold! Do you agree?