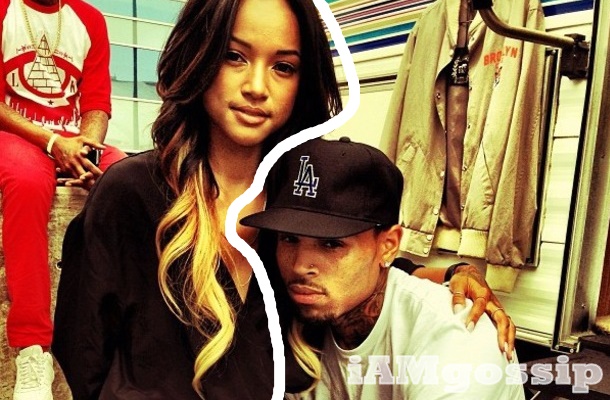 Following Chris Brown's not so nice confirmation that he and Karrueche Tran was a wrap, again, the young couple has taken their relationship squabbles to social network, giving the rest of the world a glass door to judge them.
As previously reported, Brown told event-goers on Friday night during Power 106's 'Cali Christmas' concert that the couple was a wrap.
"Well, I'm single too, f*ck that bitch," Breezy told the audience.
Karrueche quickly fired back by taking to Twitter, and writing, "Ni*gas be in they feelings when you break up with them lol."
Following that tweet, things turned for the worst.
On Saturday afternoon, Karrueche shared more insight into the breakup.
"Once you find strength within yourself, it's hard to allow any type of bs around you. I refuse to be repeatedly mistreated especially by someone who claims to love me. That's not love. And if that's what you define as love then I don't want it. Yes, I have not been so smart before in the past but I made a promise to be a better and stronger woman and I'm keeping that promise. If you can't love me the right way, then don't love me at all. Don't be mad at me because I prefer to be happy. Keep love in your life folks. Not just love between people but love within your HEART, flowing in all aspects of your life. I promise life is so much better"
Chris Brown hit back with the below long message, adding personal details about their relationship, including claiming Karrueche cheated with Drake.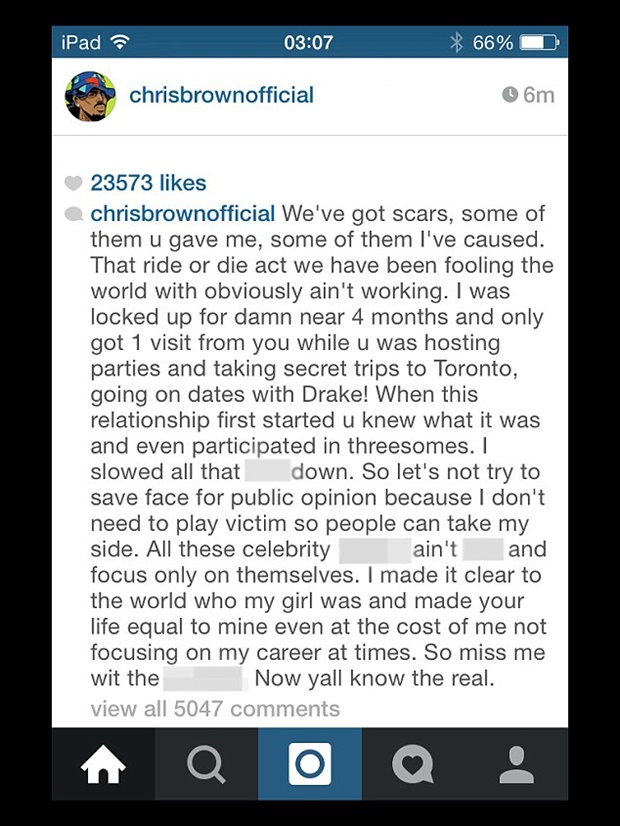 Brown also added, "If u love me, hold me down and I'll do the same.. But if this is for your image I ain't wit it."
Just no taste on both sides!