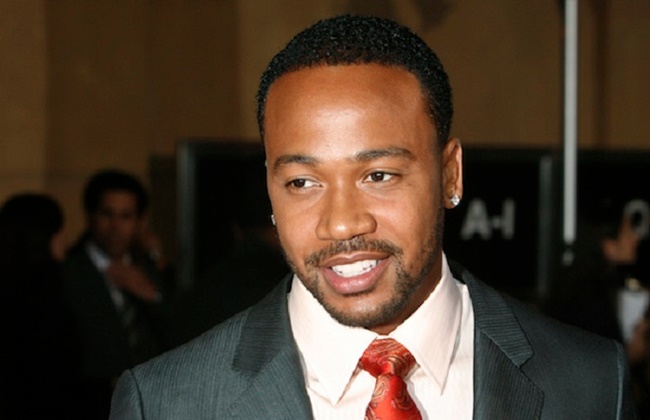 Columbus Short is outing himself as to why he took a disastrous fall from grace.
In a new interview with Access Hollywood Live, the former Scandal actor opens up about his past "struggles," blaming drugs and alcohol abuse for his actions.
"I'll be candid: I was struggling with drugs," Short, 32, admitted. "I had a lot on my plate, and you know, I was using unhealthy ways to kind of self-medicate and deal with a lot of heavy duty stuff in my life… I was doing cocaine and drinking a lot, and trying to balance a 16-hour work schedule a day, and a family, and I just lost myself back then."
Short was caught up in a plethora of scandals, including being arrested for a fight in a bar and a misdemeanor charge for spousal battery, which led to his wife, Tanee McCall-Short, filing for divorce.
Short credits his Scandal cast members for protecting him during his downfall.
"And if we're going to be fully transparent, they protected me and they held me down," he said. "And that was one of the real reasons – they just wanted me to get my stuff together. Sometimes the bottom has to be dropped out for you to really get it. So I moved to Atlanta. I've been living there for the last five months, five-and-a-half months, and it's just been great. It's been life-changing."
Short blames his drug use on several obstacles, including his marriage and a tragic lost.
"I was going through a lot, going through a lot in my marriage, I had a lot of loss, tragic loss, so it's tough," he recalled. "Last year, one of my best friends died, he killed himself, Lee Thompson Young, and that kind of started a spiral. I found out when I was on set, and it really just, it took my legs out from under me."
Now better, Short is looking to get back to work, especially back to Scandal.
He added: "I'm really ready to get back to work. As far as Shonda's shows, I would love nothing more to go back to 'Scandal.' It's my family."
Glad to see him doing better…He's definitely great for Scandal