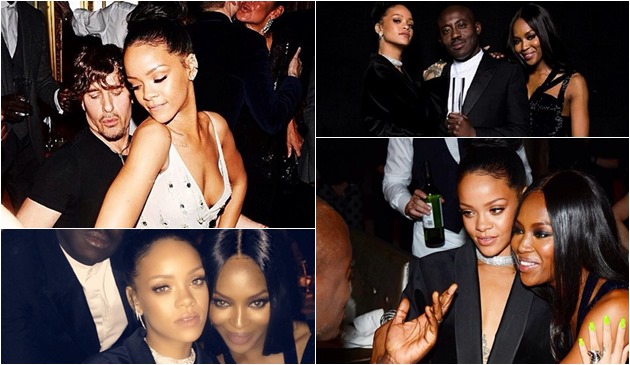 Rihanna had a blast in London at the British Fashion Awards, where she celebrated the best in fashion with Naomi Campbell and W magazine fashion and style director Edward Enninful.
While the event was a big feat for the "Diamonds" singer, she did have a little bit of trouble moving around due to paparazzi swarming her with cameras and questions.
Annoyed with the pushing and shoving, Rihanna popped off on one photog telling him, "move motherf**ker, you're in the way; out my f**cking way." 
That clip is now making its rounds via social media. LOL… Hey, sometimes you have to let people know!
Watch it below via Vine: